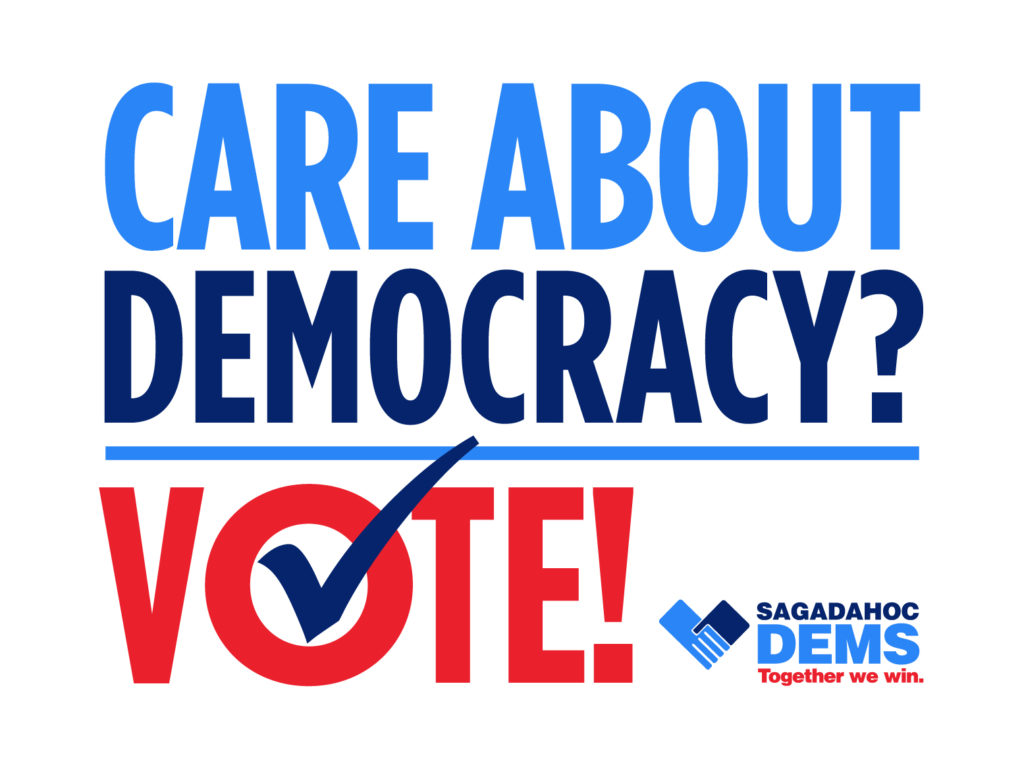 Voting is our right, our privilege, and our responsibility. As an American citizen, one of the most important things you can do is VOTE!  Your voice at the election booth is your power.  Be heard.  Be part of the solution! 
Here you will find all the information you need to register to vote, to obtain an absentee ballot, or to vote in-person on election day.   
Registering To Vote
All U.S. citizens who are Maine residents may register. You must also be at least 17 years of age to register (you must be at least 18 years of age to vote, except that in Primary Elections you may vote if you are 17 but will be 18 by the General Election). There is no cut-off date for registering to vote in person at your town office, even on Election Day. If you want to register to vote by mail or through a voter registration drive, the cut-off date is the close of business on the 21st day before the election. You must be registered as a Democrat to participate in the caucus or primary election. To switch your party enrollment to become a Democrat, you must do so at least 15 days before the caucus or Primary to participate.
Requesting an absentee ballot
Absentee ballots may be requested beginning 3 months before Election Day, and until the 3rd business day prior to the election. Contact your municipal clerk by phone, mail, or in person for an application, or make your request online (see the link below). Additionally, you can obtain a ballot for an immediate family member. Your municipal clerk can tell you who is considered an immediate family member under the law. To "vote early" you may also go to your Town Office anytime within 30 days of Election Day to request an Absentee Ballot and vote on the spot!
Vote! Find your polling place
If you run into any issues while voting, call the Voter Protection Hotline: (833) 336-8683
Upcoming Election Information
Information about future elections will be posted here.